Please Inquire and we will be happy to offer more images and information about this issue.

Incorporating American Industrial Materials
Cover Vincent Van Gogh
Story of Fiberglass
Automobile interiors
Story of Lace (featuring many designers including a very young Anne Klein)
Many articles and wonderful mid-century fashion ads.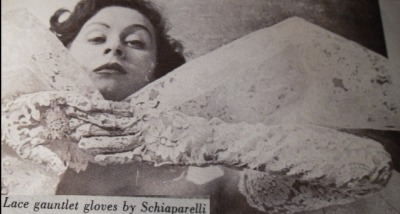 118 pages

p. 37 and 108 slight tears

I will gladly give more details upon request.



Contact Decotini

How to Order from Decotini
Free Shipping and Insurance (USA ONLY) on all orders over $100, except where noted.
*Orders $99 and under, please add $10 shipping.
Shop with confidence. We offer a full money back guarantee.
Decotini.com has been on the internet since 2005.
Decotini has been on eBay since 1999. Please check our rating.
Decotini has been on Etsy since 2009.